Ghana remains one of the most capable African teams on the international stage, having won the U20 World Cup in 2009 and reaching the last eight at the 2010 World Cup.
With the World Cup almost a month away, Supersport.com caught up with the former Asante Kotoko left back, Kwesi Appiah, to find out about his preparations ahead of the showpiece.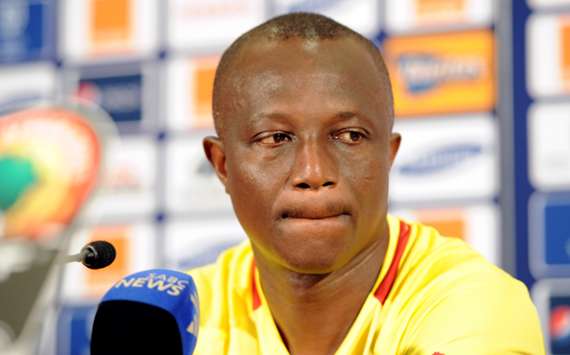 Supersport.com: Any plans ahead of Brazil?
Appiah: We will be playing Holland on the 1st of May and against South Korea later in the USA. We may play some small teams along the way.
We have a farewell game that will be staged as soon as we begin camp on the 20th of this month. It is a chance for the Black Stars to say goodbye to the Ghanaian fans.
Once you qualify, the next step is preparations. From day one you put everything in place and the most important one is off the pitch, where you check the weather, training ground, camping, lodging, the logistics part is very important and you have to keep an eye on your players to make sure they are in good shape.
Supersport.com: What do you make of your group opposition?
Appiah: All teams in our group are strong but we can't fear them because our qualification demonstrates our ability and potential. We play Germany, USA and Portugal in our group but we did get this far and we can't underrate or overrate any team, the game has come of age and it's any man's game.
If you have qualified for the World Cup and you fear your opponents then you might as well not go for the competition.
Supersport.com: How far can they get?
Appiah: I believe we have good talented players and speaking to them they are eager to make a name and leave an impact. Ghanaians have a thing in themselves,once they get on the pitch, they would prove themselves and I believe they will go very far.
Supersport.com: When will we get to know about the travelling team?
Appiah: We plan to let Ghanaians know the squad on Tuesday since the deadline is on Wednesday.
For some reason people have been making up their names and their own squads but until I reveal, the ones out there are fake.
Supersport.com: There have been accusations, that your decisions have been influenced in the past, any word on this?
Appiah: Since I took over the job I have been my own man. If you let someone influence your decision, they won't respect you. You do things your own way when in charge of the team and if they don't work out you become responsible for the consequences. If they do you take the honours.
Supersport.com: First local coach to take Ghana to their third World cup, your comment?
Appiah: It is important for African FAs to support local coaches. It is great that our FA believed in me and it is helpful for young coaches who are plying the trade because it motivates them and they can actually graduate to being a head coach one day.
Supersport.com: What do you make of other African representatives in the World Cup?
Appiah: I think all the countries that have qualified are good and we have sent out strong countries to the World Cup. It will be one full of surprises and I know all the representatives will do well in the tournament.