Ghana U-23 defender Kingsley Fobi has revealed how he is coping in Spain amid the coronavirus crisis in the European country.
Spain is one of the countries to have been hit really hard by the virus with over 180,000 cases while over 19,000 people have died.
The 21-year-old plays for third-tier side Club, Deportivo Badajoz, having joined on loan from Premier League club Watford.
In an Instagram Live conversation with Joy Sports' Owuraku Ampofo, Fobi said the current situation is tough for him especially because, he is miles away from his family.
"It has been difficult since I live here alone. My family are not here but I try to talk to them every day just to see how they are doing and how they are coping with things out there. They also call me a lot to check up on me to see how things are going over here."
Despite football activities currently being halted in Spain, Fobi's team Badajoz actively ensure that all members of the team are fit.
"We still have a training program that we follow and we have an app on our phones called Zoom that we use to train. All the players and coaches are on that app and we follow what the physical trainer does. I have been keeping myself fit even though I'm home."
"We don't do ball work because we train at home. Most of the things we do are strength work; abs, squats, arms and abdominal. We also have bikes at home that we ride," he added.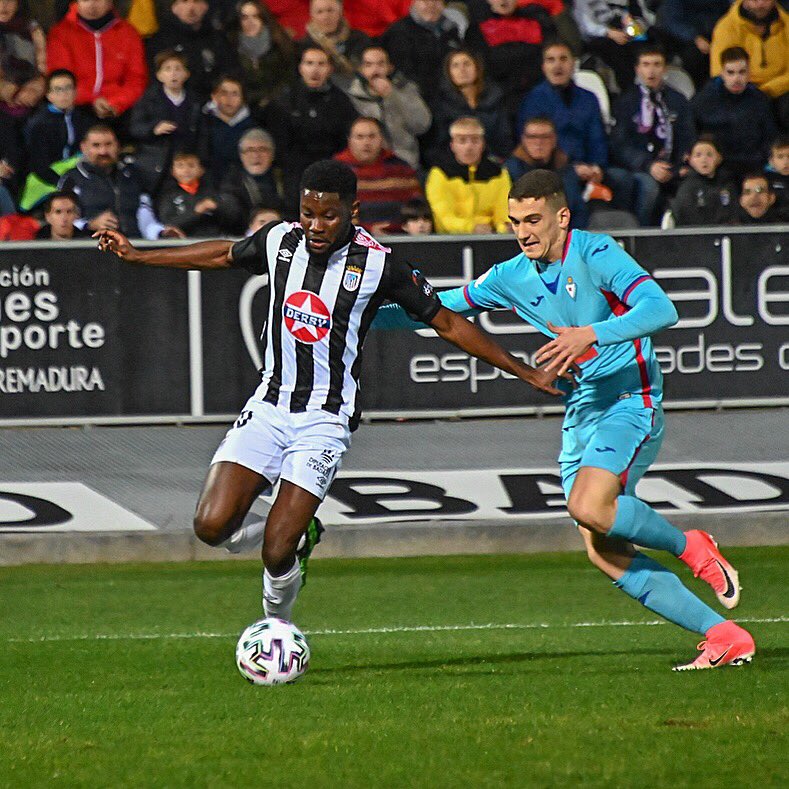 When you take football from the life of a footballer, you leave them with nothing, and that's the case for the former Udinese player.
"There's nothing to do about whilst staying at home and watching movies. I think I have watched every movie on Netflix. I also sing and listen to music a lot. But it gets boring being home alone all the time."
Fobi also urged all Ghanaians to stay at home and follow the guidelines during these challenging times.
"Ghanaians should try as much as possible to stay at home and follow the rules. The more we move around, the more we spread the virus. We just have to stay at home and hope that everything will be calm soon."
Kingsley Fobi was a member of the Ghana u-23 side that finished fourth in the u-23 Africa Cup of Nations held in Egypt last year.
Source: Joy Sports, Owuraku Ampofo