Cameroon, in 1990, were Africa's pioneers. Senegal, 12 years later, were one of the chief protagonists in the most unpredictable World Cup there has ever been. Both sides made it to the quarter-finals following superb efforts.
When Ghana repeated the trick four years ago, at the 2010 World Cup in South Africa, it seemed like there was something more substantial about their performance.
There was none of the theatrical aggression and naivety that so characterised the Indomitable Lions' summer of 1990. Nor was there any of the hapless defending that is often overlooked when considering Senegal's outing in 2002—it's easy to forget that had Uruguay completed their astonishing group-stage comeback (they were 3-0 down at half time but pulled it back to 3-3) there would have been no fairy-tale run to the final eight.
Ghana's performance in 2010 can be considered Africa's finest effort for two reasons.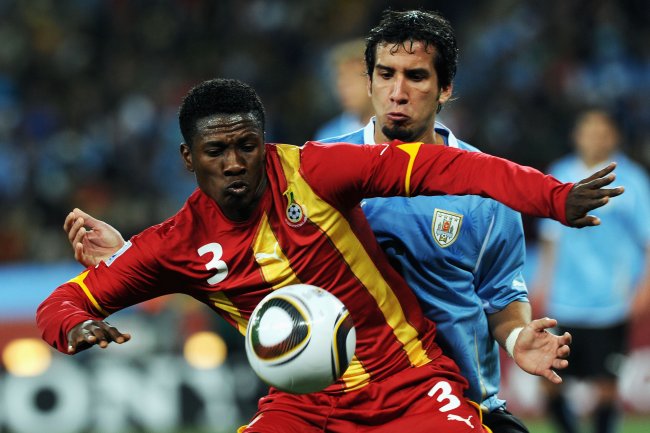 Stanley Chou/Getty Images
First of all, they escaped from a taxing first-round group alongside Germany, besting dark horses Serbia and Australia, after some dogged, professional and resilient performances. They may not have been as memorable as Cameroon or Senegal—although Asamoah Gyan's late goals were something special—but they were altogether more "in control."
Secondly, while all of Africa's quarter-final three had the semi-finals in their sights, it was Ghana, more so than their continental cousins, who came the closest.
Had Luis Suarez not raised a hand to block a goal-bound header in the final minute of extra time, had Gyan's subsequent penalty not hammered off the cross bar, had John Mensah and Dominic Adiyiah not missed their spot-kicks, the Black Stars would have been Africa's first-ever representatives in the final four.
They would have been heading into a semi-final against a fairly limited Dutch side…who knows what could have happened after that?
Ghana: What might have been?
Heading into the 2014 tournament, it remains to be seen whether Ghana can recreate their 2010 showing.
In principle, at a glance, considering the resources available to them, the Black Stars do not seem to be that far off.
In the midfield, they can boast of two Champions League winners in Michael Essien and Sulley Muntari. Kevin-Prince Boateng has enjoyed a career somewhere near the summit of the European game, while Kwadwo Asamoah is a midfielder second only to Yaya Toure in the continental standings right now.
Up front, Gyan is a figure as talismanic as he was four years ago, when his goals saved the day against the United States, Serbia and Australia. He may have taken himself out of the central narratives of the world game with a move to the United Arab Emirates, but Gyan's goalscoring prowess remains undiminished, and he is a player who enjoys rising to the grand occasion.
The likes of Christian Atsu, Andre Ayew, Majeed Waris and John Boye represent a more-than-competent supporting cast.
There are two reasons, however, why Ghana may well struggle to better, to recreate or even to approach their fine quarter-final outing of four years ago.
The first is the fiendishly difficult group.
While Group D, containing Uruguay, England, Italy and Costa Rica, is considered to be the toughest of the opening pools, Group G is not too far behind.
The Black Stars open their campaign against Jurgen Klinsmann's United States in Natal on June 16.
Both sides will be aware, privately at least, of their status as group outsiders and will realise that their fortunes this summer may well rest upon this opening clash. We can expect a cagey contest. Although, with Germany and Portugal lying in wait, both teams will know that even a draw leaves them standing on the precipice of elimination.
While Ghana's struggles against Germany, Italy and Brazil in World Cups past do not bode well for their matchups against these two European heavyweights, the reality is that there is little contemporary material to examine how the Black Stars will fare against elite opposition.
Their recent friendly against Holland was an incredibly stodgy affair, with few Black Stars players performing well. This didn't inspire confidence that the West Africans can match their taxing group stage rivals.
While Ghana, in 2006 and 2010, escaped from tricky first-round groups (featuring Italy, the Czech Republic and the United States, then Germany, Serbia and Australia) neither of those pools featured a secondary threat boasting a player as unstoppable as Cristiano Ronaldo.
The second major reason why Ghana may struggle to match their performance of four years ago is the imbalance of their side and the supposed mismanagement of coach Kwesi Appiah.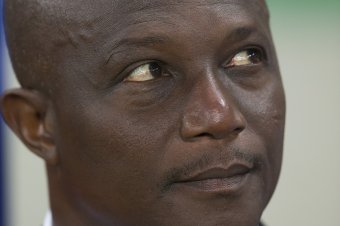 There are major concerns in defence, particularly in the heart of the back line.
Fatau Dauda and Adam Kwarasey are both decent stoppers, but the former was dropped by the Black Stars recently, having endured a spell of inactivity at club side Orlando Pirates, while the latter has been struggling with a thigh injury.
Of the last seven games, Kwarasey and Dauda have started three each, and even now, less than 10 days from Ghana's opener, there remains some confusion in this most crucial of positions.
In the centre of defence, Jerry Akaminko has been the key man and has started all four of the Black Stars' last matches, including both legs of the CAF World Cup Qualifying play-off against Egypt.
Akaminko, however, has been ruled out of the tournament, having injured himself after landing awkwardly in the dying moments of the friendly against the Netherlands. With Isaac Vorsah failing to recover full fitness in time for the tournament, Appiah is left with a straight choice between Boye, Jonathan Mensah and Rashid Sumaila.
All three have their limitations, and none can quite offer the ball-playing skills and composure that has made Akaminko stand out over the last few months. Ronaldo, for one, will enjoy facing whichever selection Appiah opts for.
Finally, there remains an absence of clarity in the midfield. Despite being stocked with fantastic options, it's an area that the manager has often struggled to get right. He did so in the 6-1 first-leg victory over Egypt in Kumasi, but it is unlikely that a midfield of Essien and Muntari will enjoy such liberty and influence in Brazil this summer.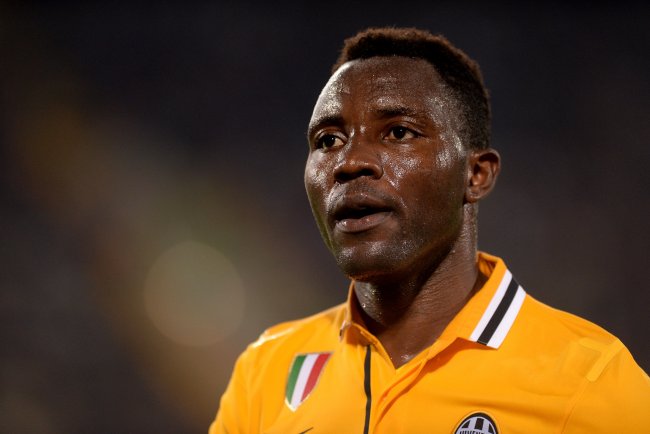 Dino Panato/Getty Images
Normally, Asamoah would set up stall in the middle of the park, be the rock upon which Appiah built his Black Stars elect.
That hasn't happened. Asamoah, a victim of his own versatility, has too often taken residence on the left-hand side. His class means that he flourishes in this role, but he struggles to have the influence that he could if he was operating in the middle of the pitch.
If Appiah can find a compromise between the relative strengths and weaknesses of Prince, Essien, Muntari, Ayew, Emmanuel Agyemang-Badu, Mohammed Rabiu et al, then Ghana might be able to trouble the giants in their group.
If the midfield malaise continues, then it may well be a swift farewell for the Black Stars.